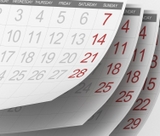 Gerben-Jan Gerbrandy will have a meet and greet with the walkers of the Climate Miles
A group of entrepreneurs, media personalities and journalists is walking 500 km to Paris, as we speak. The initiative is called the "Climate Miles" (http://www.theclimatemiles.nl/en). The Climate Miles are organised by civil society group Urgenda.
The group started walking from Utrecht, a city in the Netherlands last week. Several politicians, journalists, activists and CEOs are joining the group to walk a part of the route. The walk aims to encourage a dialogue between the different participants and attract attention to the Paris Climate summit.
The group will be at Espace Simone Vell (the square in front of the Alterio Spinelli entrance) on Wednesday 11 November 10 AM, departing for its walk to Paris.
The following MEPs will also be present:
-

Giovanni La Via, Chairman of the Environment Committee, EPP

-

Gilles Pargneaux, Rapporteur Paris COP21 report, S&D

-

Bas Eickhout, Greens/EFA

-

Anne-Marie Mineur, GUE/NGL
Schedule:
10.00 MEPs arrive on Espace Simone Vell (the square in front of the Altiero Spinelli entrance)
10.05 Short statements by MEP Gerben-Jan Gerbrandy and Marjan Minnesma, Director of Urgenda
10.10 Meet and greet between MEPs and the walkers
10.15 End of the meeting, walkers depart in the direction of Paris
---
Inhoudsopgave
De D66 i-delegatie in het Europees Parlement i telt twee leden. De delegatie maakt deel uit van de fractie Renew Europe i, waarin ook de VVD-delegatie i vertegenwoordigd is. Delegatieleider van D66 in het Europees Parlement is Sophie in 't Veld i.