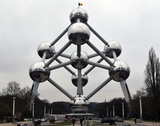 © Kevin Bergenhenegouwen
WATCH THE EVENT LIVE
A Green/EFA Event in association with The Progressive Caucus
You are warmly invited to an exchange of views with an expert panel:
Prof. Olivier de Schutter (CESCR), Ben Beachy (Sierra Club) Isabelle Durant (UNCTAD), Prof. Markus Krajewski (FAU), Kate Raworth (videolink)
Hosted by MEPs
Yannick Jadot, Ska Keller (Greens/EFA)
Marie Arena, Emmanuel Maurel (S&D)
Anne-Marie Mineur (GUE)
Location: The European Parliament, Brussels.
Date: Wednesday June 28 2017
Time: 9:30 - 13:30
Overview
As we take stock of recent political events in the US and Europe concerning trade policy and its impacts, we will bring together a range of experts, academics, NGOs and MEPs to discuss alternatives to the current model and how to improve trade policy going forward.
As the progressive wing in the European Parliament, we will investigate realistic alternatives and present options for positive change in areas such as democracy and transparency, social and environmental standards, investor duties and rights, to multilateralism and global supply chains.
-

Live-streaming will be available on the day

-

Interpretation will be provided in LT, ES, DE, ES, FR, IT, PT, NL, BG, CZ, HL, RO, SL, HU

-

Coffee and lunch will be served

-

Registration is required if you do not have access to the European Parliament: register

here

!
Agenda
9:30 - 9:40: Welcoming remarks by Ska Keller
9:45- 10.30: Experts opening remarks
10:30: Coffee (served in seats)
10:30-11:10: Q&A Part I- led by Yannick Jadot, Marie Arena,
11:10- 11:50: Q&A Part II- led by Emmanuel Maurel, Anne-Marie Mineur
11:50: Input from Civil Society & Commission (tbc)
12:20: Closing remarks
12:30: Buffet lunch
---
In de fractie van De Groenen/Europese Vrije Alliantie (EVA) werken sinds 1999 Groenen en regionale groeperingen ('vertegenwoordigers van stateloze naties') uit verschillende Europese landen met elkaar samen in het Europees Parlement i. GroenLinks i is aangesloten bij de Groenen/EVA, net als de Fryske Nasjonale Partij (FNP). De Belg Philippe Lamberts i en de Duitse Ska Keller i zijn duo-voorzitter van de Groenen/EVA-groep in het Europees Parlement.
De Groenen/EVA streven naar een Europa met meer oog voor mensenrechten, milieu en een open bestuur.