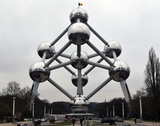 © Kevin Bergenhenegouwen
datum
13 juni 2019
plaats
Brussel, België
organisatie
Eurogroep 

i
Live streaming
13 June 2019
-

Press conference at end of the meeting
Estimated schedule
Agenda highlights
Regular format - 13.00h
IMF Article IV review of the euro area
The International Monetary Fund's (IMF) Managing Director, Christine Lagarde, will present the outcome of the IMF's Article IV consultation with the euro area. The IMF is expected to publish the final report shortly.
The IMF carries out such consultations every year with all of the IMF members, both individual countries and currency regions, including the euro area. This is done in accordance with Article IV of the IMF's Articles of Agreement.
Thematic discussion on growth and jobs - inequality
The Eurogroup will discuss inequality in the eurozone, based on the European Commission analysis as well as a presentation by Philippe Aghion, a French economist and Professor at the College de France and at the London School of Economics. He will join the meeting at the Eurogroup President's invitation.
Promoting conditions leading to inclusive growth is among the Eurogroup's priorities, and key to better functioning of the Economic and Monetary Union overall.
Cyprus - post-programme surveillance
The European Commission and the European Central Bank (ECB) will inform the Eurogroup of the main findings of their 6th post-programme surveillance mission to Cyprus that took place between 18 and 22 March 2019. The ESM will inform about the results of its Early Warning System, and the IMF - on its 3rd post-programme monitoring mission to Cyprus.
The post-programme surveillance aims to establish any possible risks to the country's ability to repay loans received under its earlier adjustment programme. The surveillance continues until at least 75 % of the loan has been repaid.
Eurogroup work programme 2/2019
The Eurogroup will adopt its work programme for the second half of this year.
Inclusive format - 15.00h
EMU deepening - preparation of the June Euro Summit
Following the mandate received by EU leaders at the 14 December Euro Summit, the Eurogroup in inclusive format will continue discussing the deepening of the Economic and Monetary Union (EMU) with a view to preparing the Euro Summit in June.
---
Contents
De Eurogroep bestaat uit de ministers van Financiën van de landen die de euro als nationale munteenheid hebben ingevoerd (de eurozone i). Dit samenwerkingsverband heeft als doel de coördinatie van economisch beleid binnen de muntunie i te versterken en de financiële stabiliteit van de eurolanden te bevorderen. Het is strikt genomen een informeel orgaan en geen formatie i van de Raad.
De Eurogroep bereidt ook de bijeenkomsten voor van de Eurotop i, die bestaat uit de staatshoofden en de regeringsleiders van de eurolanden, en zorgt voor de uitwerking van de besluiten die daarin worden genomen.