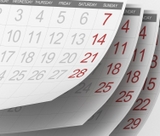 | | |
| --- | --- |
| datum | 18 september 2019 - 20 september 2019 |
| plaats | Montréal, Canada |
| organisatie | Internationale Burgerluchtvaartorganisatie (ICAO) |
ICAO Global Aviation Security Symposium 2019 (AVSEC2019)

Date:

18 - 20 September 2019

Location:

Montréal , CANADA

Venue:

ICAO HQ,999 Robert-Bourassa Boulevard

Registration:

Registration is closed
​​The International Civil Aviation Organization (ICAO) will convene its third annual​ Global Aviation Security Symposium (AVSEC2019) at ICAO Headquarters in Montréal, Canada, from 18 to 19 September 2019. Following AVSEC2019, kindly​ note there will be an Industry Engagement Day held on​ 20 September 2019, which will include workshops that draw from the preceding panel discussions on aviation security best practices. Industry Engagement Day will be hosted by ICAO and will bring together a select group of key policy and decision makers from States, stakeholders and industry partners​ to participate in roundtable discussions and interactive dialogues.
Download the AVSEC2019 event app here (available on the App Store for iOS devices and on Google Play for Android).
You can also access the event details through the web app here.
Sign up today to get the latest on AVSEC2019
​
Sponsorship and Exhibition Opportunities
Present your products and services to our Member States, governments, International organizations and subject matter experts.
For any questions about sponsorship and exhibition opportunities, please fill out the form below. Our team will contact you shortly.
Contents
---