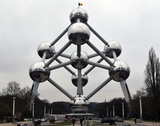 © Kevin Bergenhenegouwen
The Ombudsman gives an introductory speech at the event organised by EPACA and Transparency International EU on the Transparency Register.
---
Contents
Europese burgers, bedrijven of instellingen kunnen een klacht over wanbeheer van een Europese instelling indienen bij de Europese Ombudsman. Deze stelt naar aanleiding van de klacht een onderzoek in. De meeste klachten betreffen onnodige vertraging bij procedures, weigering om informatie te verstrekken, discriminatie en machtsmisbruik. De Ombudsman kan ook op eigen initiatief een onderzoek instellen.