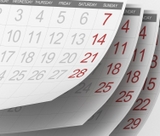 CANCELLED / The European Council has asked the EESC for an opinion on the Just Transition Fund which is part of the legislative package announced in the European Green Deal.
The Just Transition Fund will be a key tool to support the territories most affected by the transition towards climate neutrality. It will be established within the framework of cohesion policy, which is the main EU policy instrument addressing structural change in Europe's regions. In this context, on 30-31 March 2020, the EESC organises a study visit and a public hearing "Just Transition Fund: Transition Challenges from the de-lignitisation in Western Macedonia" in the Region of Western Macedonia (Ptolemaida) in Greece. Of particular interest in Ptolemaida is the Ptolemaida-Florina Mine, which is one of the largest lignite and coal open-pit mine in Europe owned by the Public Power Corporation of Greece. The purpose of this mission will be to study the impact of the transition towards climate neutrality and derive policy proposals for the opinion. Moreover, the visit will provide an opportunity to discuss with civil society organisations (trade unions, SMEs, environmental associations) and local authorities the challenges they are facing, how they plan to prepare their territorial transition plans and their needs for reskilling and environmental rehabilitation.
---
Het Europees Economisch en Sociaal Comité (EESC) werd in 1957 door het Verdrag tot oprichting van de Europese Economische Gemeenschap i opgericht als raadgevend orgaan om de belangen van de verschillende economische en maatschappelijke organisaties in de Europese Unie te vertegenwoordigen. Het EESC wordt voorgezeten door Luca Jahier.