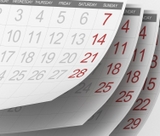 swedeandsour / iStock.com
datum
30 maart 2020 - 1 april 2020
plaats
Gundulićeva ulica 6, Zagreb
locatie
Croatian Music Institute, Gundulićeva ulica 6, Zagreb
organisatie
Raad van de Europese Unie (Raad) 

i
Croatian Music Institute, Gundulićeva ulica 6, Zagreb
Presidency of the Council of the EU,
The technological and digital revolution has brought about major changes and new media platforms have altered social and communication relationships especially in terms of the cultural, creative and media industries.
The goals of the conference are to identify the importance of establishing a national media literacy policy and to share knowledge and best practices in the field, to open a dialogue on funding opportunities and develop media literacy projects at EU level, to raise awareness of the role of traditional media in developing media literacy and combating misinformation, as well as their specific position in the digital media world.
---
In deze instelling van de Europese Unie (kortweg 'de Raad van Ministers' of nog korter 'de Raad' genoemd) zijn de regeringen van de 27 lidstaten i van de EU vertegenwoordigd. De Raad oefent samen met het Europees Parlement i de wetgevings- en begrotingstaak uit. Dit houdt in dat de Raad zijn goedkeuring moet geven aan elk wetsvoorstel van de Europese Commissie i en aan elke voorgestelde EU-begroting. Nationale regeringen kunnen dus via de Raad invloed uitoefenen in de EU. De Raad neemt ook beslissingen over het buitenlands- en veiligheidsbeleid.