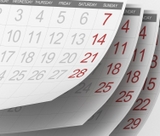 | | |
| --- | --- |
| datum | 6 april 2016 - 8 april 2016 |
| plaats | Nepal |
| organisatie | European Journalism Centre (EJC) |
Last year in April, a magnitude 7.8 earthquake hit Nepal, a country with a population of 27 million, resulting in the death of almost 9 000 people and the destruction of over 600 000 houses, as well as devastating damages to the country's infrastructure and architectural heritage. In the days following the earthquake, the European Commission provided 3 million euros in humanitarian assistance for the most urgent needs such as emergency healthcare, food, shelter, blankets, access to clean water and sanitation facilities. The EU Civil Protection Mechanism was also activated to coordinate cooperation among national civil protection authorities in Europe, and humanitarian aid and civil protection experts were deployed to the affected areas within hours of the quake to assess the situation.
As the scale of the devastation was established, the European Commission made further humanitarian assistance funding available, bringing the overall humanitarian funding in 2015 to 14 million euros to help address the most urgent needs.
In addition to the European Commission's humanitarian aid, a significant amount of EU financial assistance is being provided to support Nepal following the earthquake in the form of development cooperation funds (123.6 million euros) and contributions from the EU Member States (96 million euros).
EU assistance does not only focus on immediate relief efforts: disaster risk reduction has been at the core of the European Commission's humanitarian aid to Nepal. Since 2001, the Commission has provided approximately 18 million euros for disaster preparedness projects across the country. As part of the ongoing relief efforts, initiatives to build more quake resilient shelters have been implemented to reduce risk against future hazards.
In cooperation with the European Commission's Humanitarian Aid and Civil Protection department (ECHO), 10 EU28 journalists are invited to participate in a 3-day press trip in Nepal on 6-8 April 2016, with arrival in Kathmandu on 5 April and departure on 9 April. The visit will cover both ongoing humanitarian relief efforts and dedicated earthquake preparedness initiatives. All confirmed participants will need to attend the entire 3-day programme. Travel, accommodation (4 nights) and meals will be covered and arranged by the organisers.
The event will give priority to feature journalists from print and radio media outlets in the EU28 member states, and those covering natural hazards, foreign aid, humanitarian response and development.
If you are interested in participating in this press trip, please apply directly via this website.
For any questions, please contact Mattia Peretti (peretti@ejc.net)
---