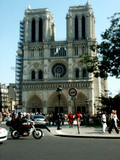 Elke KŲnig will be giving an introductory speech before taking part in a panel discussion alongside Ms Eva Hupkes from the Financial Stability Board (FSB) and representatives of IIF member banks. Themes at the Institute of International Finance's (IIF) event include the Single Supervisory Mechanism (SSM) and recent developments on resolution planning such as Brexit.
---
Dit agentschap†i is belast met de uitvoering van het gemeenschappelijk afwikkelingsmechanisme binnen de Europese bankenunie†i. Het gemeenschappelijk afwikkelingsmechanisme moet ervoor zorgen dat als een bank in ernstige moeilijkheden komt te verkeren, zij efficiŽnt kan worden gesteund en geherstructureerd en/of ontmanteld, waarbij de kosten voor de belastingbetaler en de reŽle economie tot een minimum beperkt blijven.
De Gemeenschappelijke afwikkelingsraad neemt besluiten over de afwikkeling en ziet toe op de uitvoering daarvan door de nationale afwikkelingsautoriteiten.