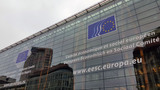 © Kevin Bergenhenegouwen
Page Content
The European Committee of the Regions invites you to take part in the workshop "Pathways to entrepreneurial development in the Mediterranean Region" taking place on 9 October 2019 from 11:30 to 13:00 in Brussels.
The workshop will explore how entrepreneurship and innovation can contribute to fostering sustainable local development. By confronting the perspectives of local and regional policy-makers with first-hand experiences of young entrepreneurs and practitioners from business support structures from different parts of the Mediterranean region and beyond, the workshop aims to identify some of the main success factors and challenges for successful entrepreneurial development in the Mediterranean region. Please also see the draft agenda for further details.
Please register here before 27 September 2019
The seminar code is 09WS733
Contact:
Contact Person: Decentralised Cooperation secretariat
Organizer: European Committee of the Regions (CoR) and the European Commission's Directorate-General for Regional and Urban Policy (DG REGIO)
Email: LRA4DEV@cor.europa.eu
---
Contents
Dit orgaan is de spreekbuis voor lokale en regionale overheden binnen de Europese Unie. De Raad van de Europese Unie i en de Europese Commissie i zijn in bepaalde gevallen verplicht advies te vragen aan het Comité van de Regio's (CvdR), voordat zij een besluit kunnen nemen.