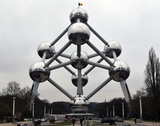 © Kevin Bergenhenegouwen
Page Content
​​​​​​​​​​​​​​​​​​​​​​​​​​​​​​​​The fifth meeting of the Commission for Sustainable Territorial Development of the Euro-Mediterranean Regional and Local Assembly (ARLEM) will be held in Brussels, on Friday, 18 October 2019.
During this meeting, the report on the contribution of local and regional authorities to the development of the blue economy in the Mediterranean (rapporteur Mr Vincenzo Bianco) will be discussed. There would be also a brief discussion on the report on regional integration in the Mediterranean (rapporteur Mr Jihad Khair) which would be discussed in detail during the next ARLEM plenary. After discussion at this commission meeting, the revised reports will be submitted for adoption at the 11th plenary session on 22-23 January 2020.
This meeting will be also the occasion of discussing the role of women in politics in the Mediterranean, as a concrete follow up of one of the recommendations of the ARLEM report on Women Empowerment adopted in Giza (Egypt) in 2018. The experiences and challenges of women in politics in different countries around the Mediterranean will be presented.​
Contact:
Organizer: ARLEM Secretariat
---
Dit orgaan is de spreekbuis voor lokale en regionale overheden binnen de Europese Unie. De Raad van de Europese Unie i en de Europese Commissie i zijn in bepaalde gevallen verplicht advies te vragen aan het Comité van de Regio's (CvdR), voordat zij een besluit kunnen nemen.