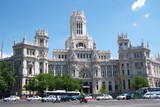 Business, Employment and social rights,
The European Commission is offering a social finance workshop under the Employment and social innovation (EaSI) technical assistance programme for social enterprise finance providers on valuation, exit strategies and fundraising.
This practitioner-led workshop focuses on the technical aspects of the investment process. At the end of it, participants should have a better understanding of valuation methods, exit strategies and their influence on investment strategies, as well as fundraising approaches followed by intermediaries across Europe.
---
Contents
Deze instelling van de Europese Unie kan worden beschouwd als het 'dagelijks bestuur' van de EU. De leden van de Europese Commissie worden 'Eurocommissarissen i' genoemd. Elke Eurocommissaris is verantwoordelijk voor één of meerdere beleidsgebieden. Momenteel zijn er 28 Eurocommissarissen, voor elke lidstaat één. Samen vormen zij het college van Eurocommissarissen. De Eurocommissarissen moeten het belang van de Europese Unie als geheel behartigen, niet dat van hun eigen land.
De Europese Commissie mag als enige EU-instelling wetsvoorstellen indienen; zij heeft het zogenaamde recht van initatief. Daarnaast controleert de Commissie of de Europese wetgeving juist wordt toegepast in de lidstaten, onderhandelt zij in internationale organisaties als de Wereldhandelsorganisatie (WTO) i over de handel van de Unie met het 'buitenland' en is zij verantwoordelijk voor het beheer van de Europese begroting van ongeveer 140 miljard euro per jaar.