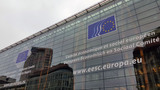 © Kevin Bergenhenegouwen
Page Content
​​​​​​​​​​​​​The European Committee of the Regions (CoR) together with the European Commission - DG REGIO, German Coal regions North Rhine-Westphalia, Free State of Saxony, Saxony-Anhalt, Brandenburg, Polish Coal region Silesia, Representation of the State of North Rhine-Westphalia to the EU, Spanish Coal regions Asturias, Castilla y León, Aragón is organizing a Coal Regions High Level Conference that will examine the need for a structural response to the transition of coal regions and the potential role of cohesion policy for this.
It will focus on the clean energy transition, including regional exit strategies from coal, focusing on the specific needs at regional level. It will include national Ministers, Members of the European Parliament, the ​European Commission and high level representatives from regions (Prime ministers or ministers).
It will take place during the 2019 European Week of Regions and Cities (EU​Regions We​ek) on the premises of the CoR.
For more information, please go to https://europa.eu/regions-and-cities/programme/sessions/467_en and to register go to https://europa.eu/regions-and-cities/home_en​. The event code is 09WS467.
Please note that the deadline to register is Friday 27 September 2019.
Interpreta​tion will be provided to and from Czech, English, French, German, Polish, Romanian and Spanish.
The conference will be followed by a networking reception.
Contact:
Contact Person: ECON Secretariat
Organizer: European Committee of the Regions, ECON Commission
Email: econ@cor.europa.eu
---
Contents
Dit orgaan is de spreekbuis voor lokale en regionale overheden binnen de Europese Unie. De Raad van de Europese Unie i en de Europese Commissie i zijn in bepaalde gevallen verplicht advies te vragen aan het Comité van de Regio's (CvdR), voordat zij een besluit kunnen nemen.