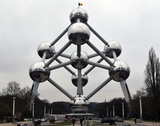 © Kevin Bergenhenegouwen
datum
20 januari 2020
plaats
Brussel, België
organisatie
Eurogroep 

i
Main results
Regular format
IMF mission to the euro area
The International Monetary Fund (IMF) conducts an annual consultation on euro area policies. The IMF presented the main findings of its euro area Article IV interim mission to the euro area finance ministers.
The euro area economy is in the midst of a slowdown but continues to grow - the length of this growth period and the number of jobs created are breaking all records.
Eurogroup President, Mário Centeno
Portugal: updated draft budgetary plan
The Eurogroup discussed the updated draft budgetary plan of Portugal for 2020, on the basis of a Commission opinion, and adopted a statement.
Portugal has come a long way in recent years. It will record a fiscal surplus in 2020 -remarkable compared to crisis times.
Eurogroup President, Mário Centeno
Economic policy of the euro area
The Commission presented its proposal for the draft recommendation on the economic policy of euro area for 2020.
As part of the European Semester, in spring, the Council addresses annual recommendations on economic policy to the euro area. The recommendations will now be:
-

further discussed in the Eurogroup

-

approved by the Economic and Financial Affairs Council (Ecofin)

-

formally adopted by the Council after endorsement in the March European Council
Policy priorities of the new governments of Spain, Austria and Finland
Minister Calvińo, Minister Blümel and Minister Kulmuni presented the policy priorities of the new Spanish, Austrian and Finnish governments. This is standard practice in the Eurogroup when new governments come into office.
Inclusive format
Deepening of the Economic and Monetary Union
Ministers exchanged views on the organisation of the further work on the deepening of the Economic and Monetary Union (EMU) in the next months, as a follow-up to the Euro Summit of 13 December 2019.
At the Euro Summit, leaders agreed that finance ministers should continue the work on the deepening of the EMU. In particular:
-

the European Stability Mechanism (ESM) reforms

-

solutions for the financing of the Budgetary Instrument for Convergence and Competitiveness (BICC)

-

the way forward for the banking union
I am optimistic that in this semester we will change gears in the euro area reform.
Eurogroup President, Mário Centeno
---
Contents
De Eurogroep bestaat uit de ministers van Financiën van de landen die de euro als nationale munteenheid hebben ingevoerd (de eurozone i). Dit samenwerkingsverband heeft als doel de coördinatie van economisch beleid binnen de muntunie i te versterken en de financiële stabiliteit van de eurolanden te bevorderen. Het is strikt genomen een informeel orgaan en geen formatie i van de Raad.
De Eurogroep bereidt ook de bijeenkomsten voor van de Eurotop i, die bestaat uit de staatshoofden en de regeringsleiders van de eurolanden, en zorgt voor de uitwerking van de besluiten die daarin worden genomen.