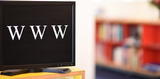 Kevin Bergenhenegouwen
Live webinar - 11:00 - 11:45 CET - Understanding trust in public institutions: Measuring the impact of social insecurities, public services and civic participation.
Drawing on Eurofound's European Quality of Life Survey, the 45-minute interactive webinar will review evidence on trends, patterns and drivers of trust in institutions in the EU countries. Eurofound senior research manager, Tadas Leončikas will be speaking to guest Shana Cohen, Director of TASC, the Irish think-tank for action on social change.
The decline in trust in institutions across the EU was an issue of great concern following the financial crisis in Europe when governments struggled to curb unemployment, manage public debt, and return to economic growth. Despite trust rebounding in most Member States following the recent economic recovery, concerns about the quality of society and the erosion of trust in institutions continue to feature prominently in EU and national debates. These concerns are often based on assumptions - or even speculation - about the lack of trust, differences in the quality of national institutions, or other factors related to insecurities. They also give rise to questions about political and social stability, as well as the future of European integration.
The webinar aims to facilitate a discussion on factors that can help nurture lasting levels of trust and to assist those involved in shaping policies that promote improved quality of life and society in Europe. Participants are invited to share their national experiences and dig deeper into Eurofound's findings on the different areas that can bolster or break down trust.
This webinar is targeted at those using data on trust and those engaged in addressing trust, social insecurities and civic participation. This includes the EU institutions, public authorities, social partners, non-governmental organisations (NGOs), think-tanks, researchers and the media.
For more information, please contact events@eurofound.europa.eu.
Speakers
| | |
| --- | --- |
| | Shana Cohen is Director of TASC, the Irish Think-tank for action on social change. Before joining TASC, she was Deputy Director of the Woolf Institute in Cambridge. Beyond academic research, Shana has extensive experience of working with NGOs and community-based organisations in a number of countries, including Morocco, the US, the UK and India. She has consulted for the World Bank, the Grameen Bank Foundation, and other private foundations and trusts. |
| | Tadas Leončikas is a senior research manager in the Social Policies unit at Eurofound. His main responsibilities relate to management of the European Quality of Life Survey (EQLS) and development of Eurofound survey research. Previously, he headed up the Institute for Ethnic Studies in Lithuania and worked on minority surveys. As a researcher, he has previously collaborated with the European Union Agency for Fundamental Rights, the United Nations Development Programme and the International Organization for Migration. He has a PhD in Sociology. |
---
Dit agentschap i draagt bij aan het Europees sociaal beleid door onderzoek te doen naar de werk- en levensomstandigheden binnen de EU. Eurofound voorziet regeringen, werkgevers, vakbonden en de Europese Commissie i van bevindingen, kennis en advies afkomstig van onafhankelijk en vergelijkend onderzoek.