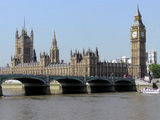 The 5th Global Innovation Forum focuses on innovation, design, creativity, R&D, new product development and future trends.
The Forum is an excellent platform for knowledge sharing and establishing valuable new contacts.
You can expect a tremendous agenda, experienced speakers, key messages, global players and intense networking.
---
Contents
Dit directoraat-generaal†i is verantwoordelijk voor het beleid van de interne markt, het industriŽle beleid en het beleid omtrent het midden- en kleinbedrijf. Ook is het directoraat-generaal betrokken bij de twee ruimte-programma's van de EU, Copernicus†i en Galileo†i. Dit zal de technologische innovatie en economische groei in de EU stimuleren.